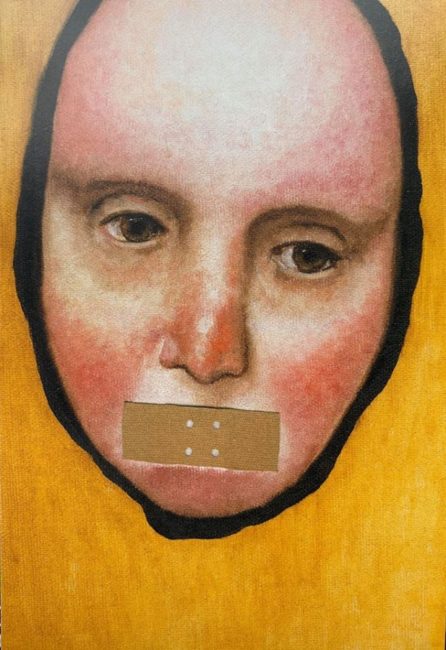 Mona Lisa Lund – 1998
22 years ago I painted the painting "Mona Lisa Lund". Little did I know then that this would be bought by Haugesund Town Art Gallery for the collection, and being part of Vestlandsutstillingen 2000.
As a child I was surrounded by really strong female characters, and I also had a small 10x15cm postcard with Mona Lisa by Da Vinci on my light blue bedroom wall.
My mother, a hard working woman, who was never sick from work and always giving the extra percent, has always been a very important role model for me personally. I know she has inspired many other women too in taking leading positions both in work and politics.
The 8th of March is still an important day for all humankind still striving for equality among sexes when it comes to many different industries and equal payment for work. I look to the new generation of women and hope they will have to fight less, but never stop developing every society to become more democratic, more open and more equal.
My personal wish is that every women speaks out aloud and prove Mona Lisa Lund wrong!
PS: Somehow this also says something about the actuality when it comes to Corona Virus!